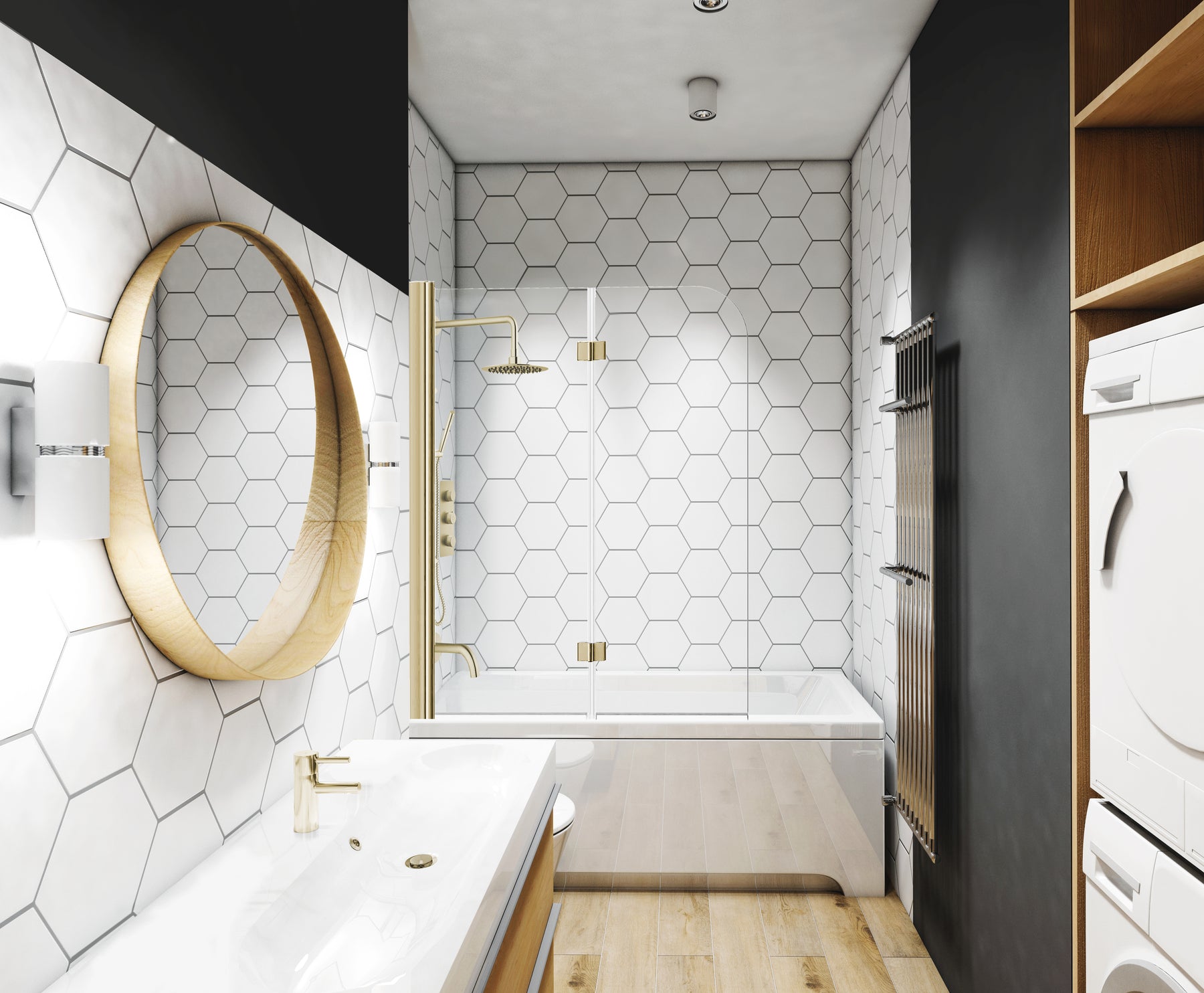 Upgrading Your Shower System
Taking a long, relaxing bath is a great way to unwind after a busy day. A refreshing morning shower is a perfect way to energize your body and mind.
As the shower system plays such an important role in our daily lives, it's not surprising why people strive to improve the quality of their bathing experiences and add luxury to their bathroom design. 
You cannot enjoy such a soothing, refreshing experience if your showers are old or are broken. A pleasant experience that you have every day will be taken away from you. If you're experiencing such issues, a shower upgrade is probably in order.
Signs Your Shower System Needs an Upgrade
Even if you don't feel like renovating right now, there are signs that you shouldn't ignore when it comes to upgrading your shower system:
Dripping leaks are as much a nuisance as they are a curse for the environment and your wallet. By leaking showerheads, hundreds of gallons are wasted every day. Your water bills increase with every drop you waste.
Chemicals and additional elements are added to the water flowing through pipes to enable it to be potable. Additionally, water contains considerable amounts of minerals and sediment.
A sudden change in water temperature
A hot or warm shower can be made even more frustrating by the appearance of ice-cold water halfway through. Showers tend to develop problems more frequently when they start to malfunction.
Mold and bacteria can always be found in your shower as it is constantly connected to water. You may be dealing with black mold if you notice black spots in your shower or dark hard water stains. 
Changes in water pressure
Showers and their features can begin to lose their flexibility as they grow old and age, such as loosening or unhinging. The dislodging of showerheads could cause water pressure changes, which can be an annoyance.
Shower Remodeling Ideas
Which finish should you pick? 
A few hours and a gallon of paint can easily transform your bathroom. It's difficult to decide on a color scheme. Bathroom wall colors are not easy to choose, and there are so many combinations that it is hard to make a good choice.  
With these tips on choosing bathroom colors, you can create a spa-like master bathroom or a statement powder room.
Make use of the color wheel
Look at the color wheel when you're stuck on what colors to choose. Color theory can guide you toward complementary hues. In the color wheel, purple and yellow are opposite each other and complement each other.
Pick one neutral color, one rich color, and one accent color when creating a bathroom color scheme. If you want to succeed, keep in mind the 70/20/10 distribution.
Relaxation and serenity can be achieved with a predominantly neutral color scheme. You can apply the 70/30 rule to two-bathroom colors as well.
Don't hesitate to use dark colors 
Small rooms are often dominated by brighter and lighter colors rather than rich, dark hues. In powder rooms, however, dark colors, such as charcoal or cocoa, create an interesting contrast when paired with white trim and white fixtures.
Which style to choose? 
You should consider the space and your wants when designing your bathroom. You can often include elements in the bathroom depending on the size of the room. 
You need to take advantage of every square inch of space in a small bathroom. In small square or rectangular rooms, corner shower enclosures can be placed opposite the door. 
It is easier to choose design elements, fixtures, and colors when you have a large space. To match the size of your space, we recommend a large, rectangular shower. Various types of showers and tubs are found in large bathrooms.
As a result, you are not restricted by space-saving considerations in a big bathroom, so you can choose the enclosure and door styles that fit your design preferences.
Which components are required? 
a) Shower-head
By using a steel hose, we connect the showerhead to the water pipes in the shower. If it breaks, it is an easy component to replace since it is the most visible part of the shower. Besides the traditional round showerhead, there are also square showerheads.
On the wall of the shower, is mounted a fixed showerhead. Most people install a fixed showerhead. With fixed showerheads, the height can be adjusted so that people of all heights can use the shower comfortably. In most cases, fixed shower systems have one handle, two handles, or three handles.
A flexible hose or tubing connects a hand-held showerhead to a shower unit's wall so that it can be moved without limitations. A low-mounted mounting bracket can be used for installing a hand-held showerhead. For those with limited mobility as a result of an accident, injury, illness, or handicap, hand-held showerheads are a great option.
Low-flow showerheads are a great way for consumers to protect the environment (while saving money at the same time). Non-energy saving showerheads use more water than low-flow models. Reduce the amount of water you use with each shower by using a low-flow showerhead, and you will save money on water and electricity as well.
b) Water supply pipes
Water is supplied to the shower by hot and cold pipes. Ultimately, water flows through them to reach the showerhead. Several types of pipes can be found in older homes, but most likely they are galvanized steel.
It may be a good idea to replace those if you have a decrease in water pressure over the years due to sediment due to oxidation. 
c) Shower valve
You control the water flow from the showerhead by using the shower valve. In addition, the shower valve can be adjusted to regulate the water's temperature. You will have a tub spout that allows water to be diverted from the tub if you don't have a separate shower, but your shower is built into the bathtub. 
Be sure that the valve is either pressure-balanced or thermostatic if you want to prevent yourself from being scalded by hot water.
d) Shower systems
A shower system typically consists of a valve, a showerhead, a hand shower, a body spray, and a water outlet. When you use a shower system, it becomes like being in a spa. 
There will be a variety of valves within a shower system. You can either have a single handle or a dual handle that controls the temperature and the flow rate of the water. 
e) Drains 
For water to drain effectively from the shower floor, the drain needs to be large enough to prevent dangerous pooling. In addition to being 2 or 3 inches in size, it will need to connect to the drainpipe. However, there is no limitation to the design due to the drain connection. Whether the floor of the shower is tile or tray, the grate cover can be round or circular.
Conclusion
It may take a bit of creativity and elbow grease to design the perfect shower system. Even a small shower can be made into an enjoyable and comfortable space. You can make your shower the centerpiece of your bathroom with a few DIY hours and some passion.
Be careful when installing shower plumbing such as Vado Round Shower Kit and Veda Thermostatic Shower & Tub Set. When attempting to fix something, shut off the water at the main valve.