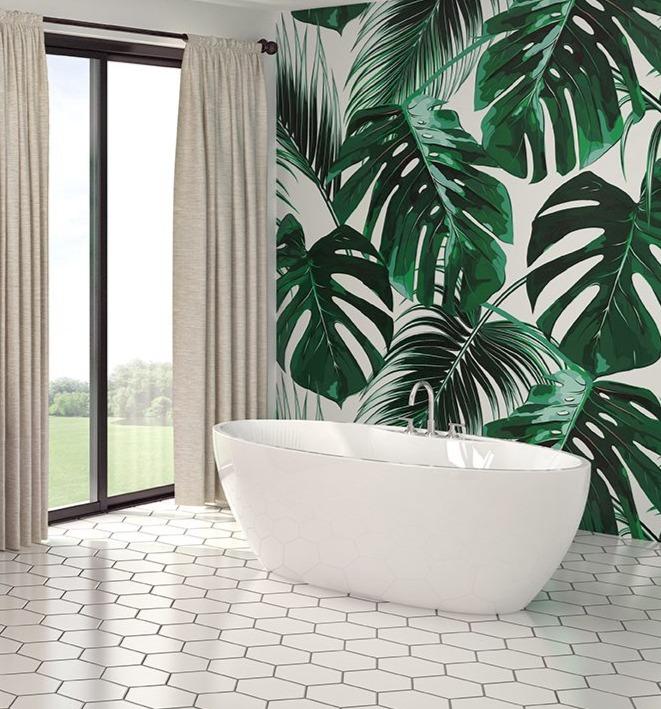 Acrylic, fiberglass, stone: how long does each bathtub last?
If you are thinking of upgrading your bathroom soon you probably need to get a new tub. With so many choices available, it can be difficult to decide which type of bathtub would not only be the most comfortable and suit the style of your bathroom, but also offer the best value for the money. When it comes to choosing your bathtub, consider how long it will last as one of the factors that leads to your buying decision.
Fiberglass Bathtubs
A fiberglass bathtub can last anywhere from 10 up to 15 years or longer. They are an affordable option and easy to install. You'll pay less for these types of tubs because the materials used to make them are thinner, but this makes them more susceptible to leaking and cracking as time goes by. If you are operating on a budget, however, this may be the best bathtub for you. They are extremely comfortable and once you take your first soak and relax back in the tub, you'll know that you have spent your money wisely.
Acrylic Bathtubs
These are the best bathtubs to choose when you want something that is extremely easy to clean. They generally last longer than fiberglass bathtubs and are also very affordable. Although they don't last as long as cast iron tubs, they insulate the heat much better, which will provide you with a bathing experience that is much more enjoyable.
Cast Iron Bathtubs
A cast-iron top is constructed by pouring hot iron into a pre-shaped mold. It is then smoothed and a thick enamel is added to coat it completely. The finished result is a durable tub with the potential to last a lifetime. The thick enamel finish is also dent, scratch and chip-resistant and stands up well to most chemicals. As mentioned above, you'll lose heat faster from this bathtub than you would with acrylic or fiberglass tubs so they may not be the best option if you love to take a luxurious soak. Otherwise, when it comes to value for the money, think of cast iron tubs as a great option.
Stone Bathtubs
Bathtubs made of natural stone such as travertine, granite or marble are very strong and durable. They will last many, many years without chipping or cracking. If you choose a fiberglass or acrylic tub, you'll need to be careful when cleaning it so it doesn't get scratched. With stone, you don't have to worry about any scratches occurring. A stone tub also adds an aesthetic appeal that cannot be achieved when using any other type of bathtub material.
Discover Bathify
At Bathify we are committed to providing our customers with the bathtubs that will give them the most pleasant bathing experiences and value for the money. If you aren't enjoying the bathtub that you currently own, it's time to upgrade to one that you'd feel comfortable using every day. You should be able to enjoy the therapeutic and relaxing qualities of the tub for many years to come.
If you live in Canada and are considering buying a bathtub, we recommend that you take a look at the beautiful bathtubs in our online store.