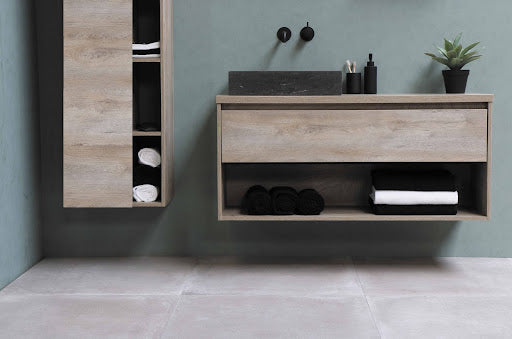 5 Unique Bathroom Cabinets
Besides the kitchen, the room that is in the most need of storage in a home is often the bathroom. It's a multifunctional space in the house and it's essential that it has the proper storage. This does necessarily mean just shelving, however, since there are important factors to consider when making plans for bathroom cabinets Canada storage.
The bathroom can get extremely hot and humid especially if there is improper ventilation in it. This can lead to mildew and mould growth and there may be items that can be affected by these conditions. You'll need to carefully plan what you want to keep in the bathroom and what should be kept in cooler and drier places in the home. You'll also have to take into account the smaller products that you'll need to store including toiletries, which can often complicate the organization and the storage solutions required. 
When it comes to bathroom cabinets Canada storage, there is no one-size-fits-all answer. It's always best to look at the items that you personally need to store in this room and then work from there. You may need larger bathroom cabinets or smaller ones, depending on the amount of items that you have to keep nearby. In order to help you start your planning we will show you 5 unique bathroom cabinets that you may want to consider as a part of your storage solution.
High Wall Mount Metal Shelf Unit in Black
When you need a single shelf to store your items, consider getting a wall mounted metal shelf in an elegant black colour. A shiny black shelf can add a touch of glamour to an otherwise boring bathroom. Consider what a black metal shelving unit would look like in your bathroom and the type of visual statement it could add. Perhaps something black on the walls would complement the other colours in your bathroom and highlight them.
Wall-mounted shelves are perfect for bathrooms that have a limited amount of floor space. Not all bathroom cabinets Canada need to be sitting on the floor. When you hang up a shelf it can also create an illusion of added space since the room will seem more opened up. It may also define a type of natural break between surfaces and the floor. Think of places in your bathroom where space would usually go to waste and then plan the size of the shelving unit you can get based on your measurements.
Woodgrain Bathroom Storage Cabinet
This is the perfect design for bathrooms that need more warmth in their appearance. A bathroom storage cabinet with a woodgrain finish can work in a modern or a traditional bathroom setting. When you are looking for something different that is appealing and functional at the same time, a woodgrain cabinet may fit the bill perfectly.
The woodgrain appears on the door of the cabinet to give it a finished look. This is a closed storage solution, which is perfect for people that don't keep everything organized perfectly at all times. Open shelving is great for individuals that keep the things tidy on shelves but if you have a lot of items and think that open shelving would appear cluttered, look for a linen tower with a woodgrain finish that will hide all of your necessities behind a closed door.
LED Lighted Wall-Hung Bathroom Cabinet
Keep your bathroom well-lit by installing an LED bathroom storage cabinet that hangs on the wall. You'll have the extra space on the floor to work with and extra lighting as an added bonus. You may also want to consider getting two of them if you want to add even more lighting. Jack and Jill furnishings for the bathroom has been a growing trend lately and this is a great way to double up on your storage space.
LED Bathroom Medicine Cabinet Canada
If you're going to be using your medicine cabinet not only for storage but will be using the mirror when you are shaving or applying makeup, it makes sense to buy an LED bathroom medicine cabinet Canada. You'll be able to see what you are doing in bright light so that you can always look your best before heading to work or going out on the town in the evening.
80-Inch Mirrored Medicine Cabinet
If you have a long vanity with double sinks you'll want to be sure to get a long mirrored medicine cabinet to go along with it. You'll have plenty of space to keep your small necessities and plenty of mirror room to work with. If you live with a partner you'll never have to fight over who gets to look in the mirror since there will be a lot of mirrored space for everyone.
Take a look at these amazing bathroom cabinets Canada now at www.bathify.ca. You'll see all of these designs and much more on our website.