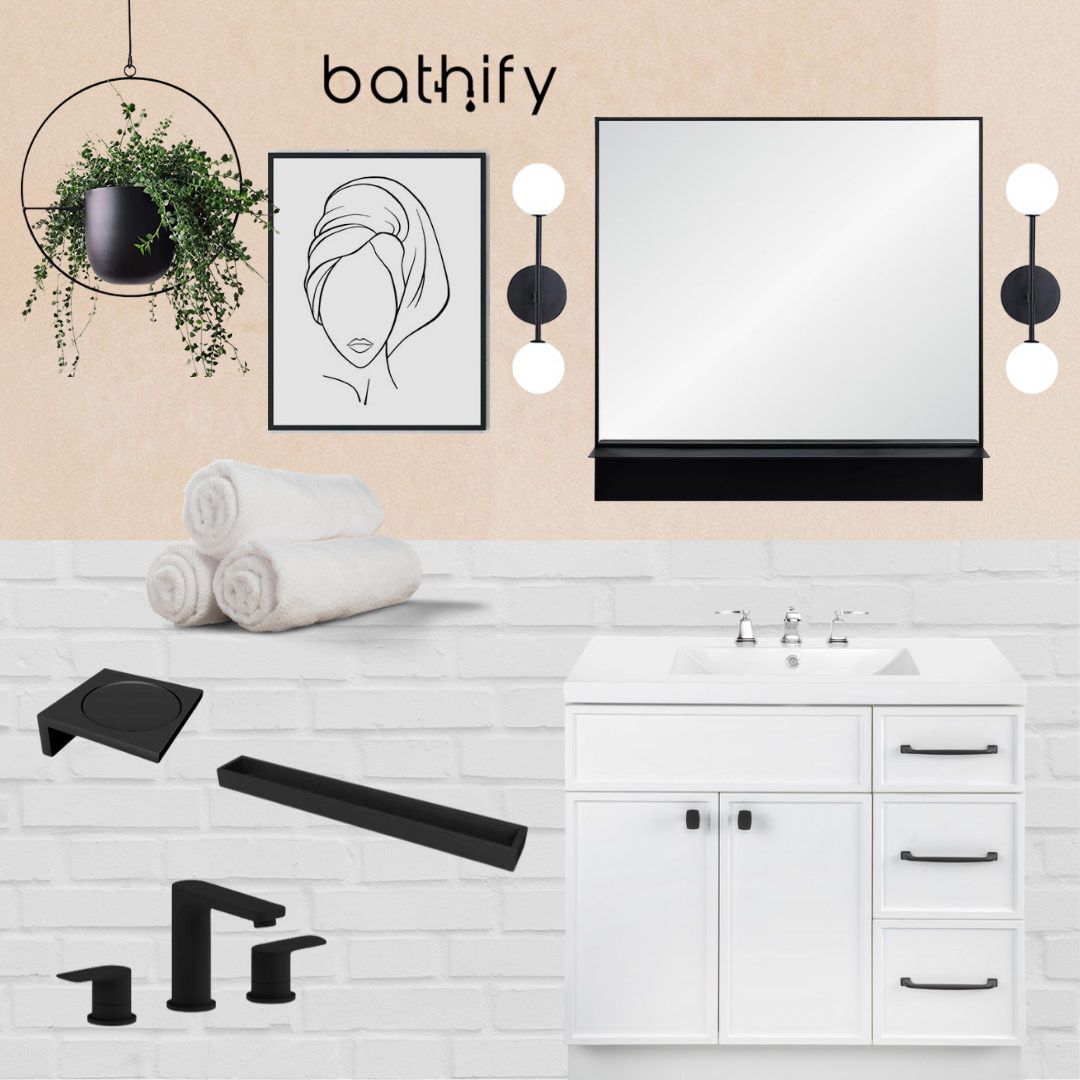 Spring Bathroom Renovation Trends
There are some bathrooms with classics, clean lines, and timeless furnishings which are never out of touch. Some other types need regular remodeling to ensure they maintain their beautiful design. If your bathroom always needs refurbishing, don't give it up yet!

A trip to your bath might feel more like a trip in time, with nostalgic feelings, but new trends in bathroom fixtures and bathroom accessories, such as pastel bathtubs, mirrors, and textured wallpaper could give your bathroom a facelift.
Despite this, you don't have to spend much on time-consuming renovation because there are various simple changes you can make to make your bathroom look new. You don't need a total overhaul to refurbish your bathroom - you can do this with some creativity.

No matter your budget, whether you're on a rent looking for some affordable solutions to improving your bathroom, or you just don't have sufficient funds at the moment, we've got you covered with these simple tips and tricks.
Spring Bathroom Renovation Tips
Declutter
It is best to start with a trick that will not cost you anything. If you're like most people, you've probably accumulated a lot of empty bottles of skin and hair products over time. And you have to let these bottles go eventually.
You should get rid of those old, empty containers, but keep, donate, or recycle the vital ones. It is best to do this at least once in three months to keep your bathroom looking new and fresh.
Boost your claw-foot tub
At times, you can revitalize your old tub. Instead of replacing an old timeless cast-iron claw-foot tub, you can save money by glazing it. Color the outer part with a deep or vibrant color to make it a graphic focal point. You can also give it a soft contrast between a white interior and muted exterior, depending on the color of your space.
Revitalize the fixtures
In most cases, a pedestal sink will still maintain its quality, even after been used for several years. However, you must replace a leaky faucet and your expired sconces. Both styles can give your bathroom a face life and you don't even need to change the tiling. If your tub is colored, have it resurfaced.
Professionals advise that you paint the walls and med cabinet with a bright color, such as white, and let the color of your tiles speak for itself. As long as your background is clean, your tiles will look beautiful. Remember that even if you decide to change the tiles, you can reuse the fixtures in future remodeling projects.
Fix large tiles
Today, big format bathroom tiles are costlier because of their heavyweight; however, recent advances in manufacturing technology and design indicate that using large tiles will not stretch your budget.
When you use bigger tiles, you'll use fewer tiles and much less grouting; this makes it a relatively less expensive option compared to smaller tiles.
Clean up your current tiles
Since the bathroom is mostly humid and damp, the grouting and tiling can easily lose their coloration as a result of mildew and mold. Use cleaning objects such as a toothbrush, white vinegar, and some elbow grease to make your current tiles appear new again; if stains fail to come off, use a grout pen to make dull tile borders brighter.
Change your bathroom linens
Changing your old set of towels can jumpstart your bathroom remodeling efforts; it's best to use nice spring-colored towels or neutrals with some shiny whites. For those working with a limited budget, go for fresh hand towels that match your current bathroom linens.
You can go extra by changing your shower curtain. This is a cheap upgrade that can make a big difference in your bathroom. There are a lot of trendy options to choose from; therefore, you have every reason to buy a new shower curtain.
Purposefully select the artwork
This offers you the option of updating the bathroom without having to change the tiling system. The artwork also mitigates the tile color when used to your advantage.
In most cases, there's room for just one or two art pieces, especially if your bathroom is small. Therefore, put your attention on using the tile color as the minor color.
The remaining artwork can be something you cherish and it has your favorite colors so it can connect with your bathroom space. Use wood or metallic frame, so that less color will influence your design.
Alter your mirrors
This is a basic interior design principle. Mirrors can add a lot of room and space to your bathroom. This will end up giving your bathroom a fresher feeling. So, go shopping for a bathroom mirror. The bigger the mirror, the better; therefore, buy one that can fit into your bathroom space so it bounces as much light around as it can.
Create more storage
Decluttering allows you to have more storage space in your bathroom. You'll be able to add more storage shelves, baskets, and other units to minimize the clutter. As you get more storage, buy nice neutral compartments that you can easily change between seasons to save cost.
Additional shelves can provide more storage in your bathroom; however, ensure that they're both practical and stylish by selecting shelves that you can use for storing your soaps, floss, cotton wool, and other essentials. You can also mix some additional decorative pieces such as candles or house plants on the shelves.
Change your bath rugs and mats
Bath mats and rugs that have been used for a very long time can appear gross. Wash and donate the old ones and buy newer, eye-catching ones. There are a lot of fun-looking bath mats and rugs out there. For your rugs and mats to last for a longer time, you should always take 10 more seconds to completely dry off in the shower before you come out. This will prevent you from always drenching your rug.
Conclusion
There are several ways to have a home remodel without a total bathroom renovation - you can have a new bathroom vanity, single sink vanity, or double sink vanity. As you remodel your bathroom fixtures and bathroom accessories, remember to try to maintain the current plumbing layout as much as you can. Don't alter the waste and water inlets.